BUSINESS ARENA's 'AUTOMOTIVE INDUSTRY DRIVER OF ECONOMY' ROUNDTABLE CONFERENCE 2017
With some 200,000 employees and a turnover in excess of 20 billion euros in the automotive industry, Romania has become a significant car production hub as well as a point of interest for parts manufacturers and suppliers.
In addition, new car sales posted a third consecutive year of double-digit growth, gaining 17 per cent to reach 94.919 units at the end of last year, after a 16 per cent hike in 2015 and a 22 per cent surge in 2014. This is the highest annual sales volume since 2009, when car sales stood at 147,962 units, but it is still quite far from its all-time high of 343,080 units sold in 2008.
In turn, the used car market saw an 18 per cent increase in the number of imported vehicles, totaling nearly 300,000 units last year, more than three times the volume recorded in 2011. Used car transactions involving vehicles already registered in Romania recorded the third consecutive year of growth, posting a ten per cent increase in 2016 from the year before.
Operational leasing services also saw a positive trend last year, as companies registered 14,400 vehicles of the total 108,000 cars and light commercial vehicles sold on this market, holding a 13.3 per cent share of the market.
Carmakers Automobile Dacia and Ford registered a total production of 359,306 vehicles in 2016, 7.2 per cent down from 2015. Of these, 320,457 units were made by Dacia and 38,849 units by Ford.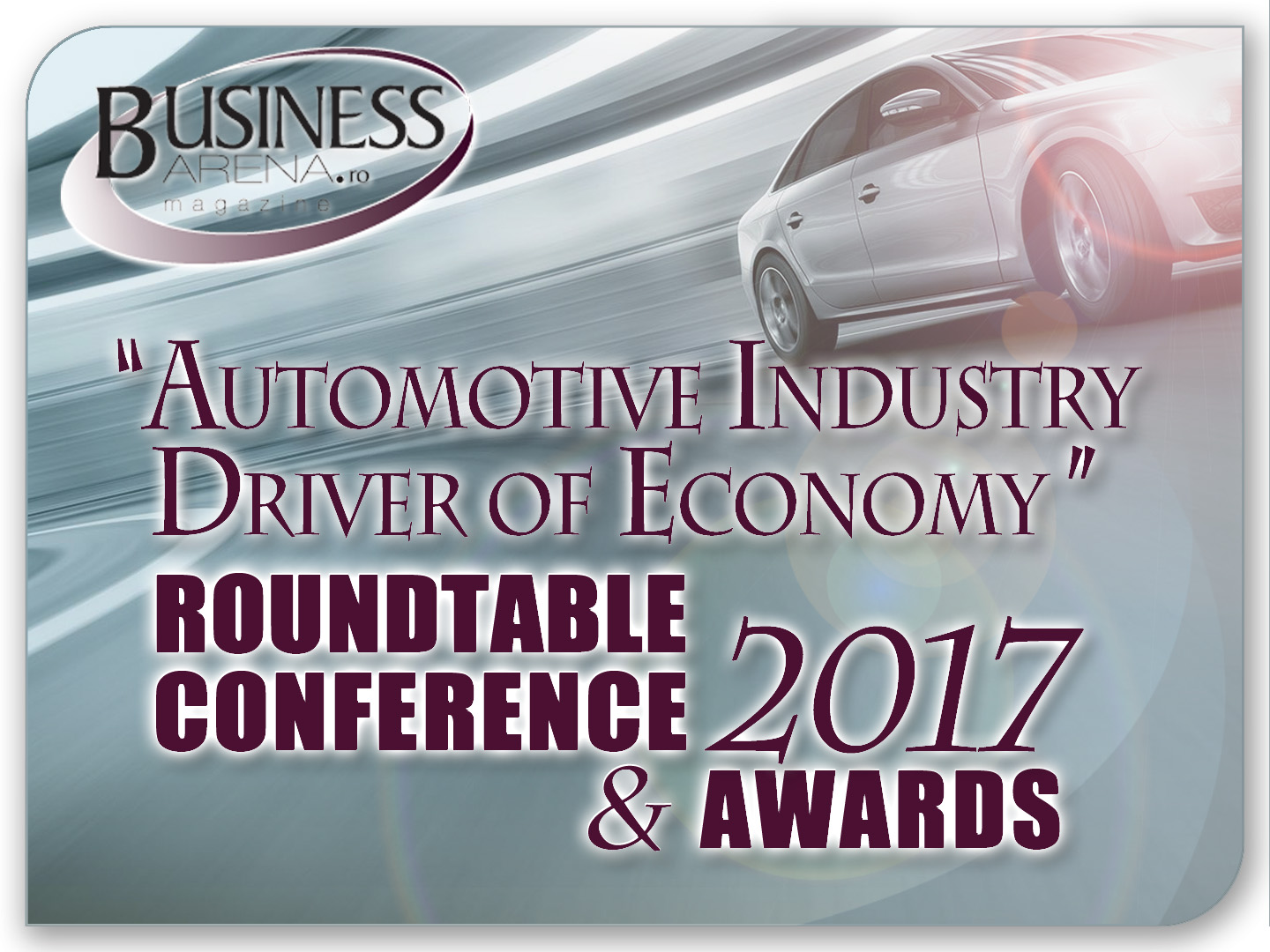 In this context, Business Arena Magazine is proud to announce the "2017 Automotive Industry Driver of Economy" Roundtable Conference, dedicated to identifying the opportunities and development prospects in vehicle manufacturing, sales, financing, insurance, maintenance services and taxation. Business leaders in related sectors are also going to look at the main obstacles and challenges facing their operations, ranging from infrastructure to legislation.
Conference topics
New car sales prospects in Romania
-
Main sales drivers
-
Fleet sales
-
Model/ specification offer and local demand
-
Competition
-
Government-backed car renewal program pros and cons
-
Green cars/ charging infrastructure for electric vehicles
-
Taxation
Commercial vehicle sales
-
Economic trends mirrored in commercial vehicle business
-
Green commercial vehicles for cities
-
Incentives
Used car business

- Opportunities in used car business segment
- Competition from independent dealers
- Legislation
- Taxation

Financial services

- Financial leasing
- Operational leasing
- Banking products

Fleet management services

- Development prospects
- Challenges
- New services
- Competition

Vehicle insurance

- Legislation changes – opportunities and challenges
- Cooperation with automotive repair garages
- Premium levels and business development strategies

Maintenance and repair services

- Improving customer service
- Skilled workforce availability
- Competition

Parts and component manufacturing

- Romania's attractiveness as investment destination
- Workforce availability and rising labor costs
- Main development barriers

Car manufacturing

- Infrastructure development and production growth
- Productivity issues
- Workforce and technology investments
- Export and domestic market demand
COMENTARII:
Fii tu primul care comenteaza