Stating the obvious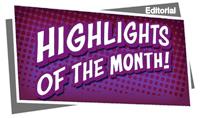 More good news from the National Statistics Board. Romania saw a 2.6 percent Q3 GDP growth, compared to the previous quarter, based on seasonally adjusted data, while the nine-month increase stood at 6.9 percent. But while the solid economic expansion is a welcome development, despite doubts about its sustainability, the government's performance has generated many challenges for the business community.
In fact, one of the award winners at the recent Business Arena Financial Leaders' Hall of Fame gala splendidly summarized the mood among business people, entrepreneurs and investors, noting that the government should interfere less and ensure legislative and fiscal predictability.
And the latest business sentiment index survey conducted by the Foreign Investors Council reveals a similar atmosphere, with a deteriorating sentiment among FIC members regarding the business environment in Romania, especially on legislative predictability and fiscal stability.
"Ninety percent of respondents, a significant increase from only 25 percent in 2015, say the constant changing legislation is affecting their business planning; 65 percent report that the fiscal burden has increased, up from 35 percent in 2015; 75 percent report that the business environment in Romania has worsened recently and that current developments have lowered their trust," the survey has revealed.
It also pointed out that the number of FIC members reporting problems due to infrastructure, bureaucracy or availability of workforce had been constantly growing in the past two years: "Forty-two percent of companies report that Romania is losing its competitiveness in term of labor force, up from only six percent in 2015. This is one of the most severe deteriorating indices. 90 percent of respondents say that infrastructure and bureaucracy have a negative impact on their competitiveness, which is truly worrying," it added.
To further complicate matters, in a recent report the European Commission noted that justice reform had stagnated in Romania. "The Commission notes that the reform momentum in the course of 2017 was lost overall, slowing down the fulfilment of the remaining recommendations, with a risk of re-opening issues which the January 2017 report had considered as fulfilled. Challenges to judicial independence are a serious source of concern," said the Commission's justice monitoring report. Meanwhile, the ruling coalition is preparing a judicial overhaul, which has been widely criticized for potentially placing the justice system under political control.
So, perhaps it would be stating the obvious, but, despite Romania's stellar economic growth, the future looks complicated without corrections in criti­-cal areas.
Business Arena will continue to keep an eye on all the issues affecting the business community. For more on the most recent developments in business and economy, see this new edition of Business Arena, with the latest interviews and expert opinions.
The is also available in our print edition of Business Arena.
COMENTARII:
Fii tu primul care comenteaza