Darker clouds on the horizon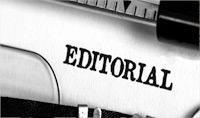 Romania seems to be gradually losing some of its competitive advantages as an investment destination, as many business sectors are currently confronted with a lack of available skilled workforce. At the same time, experts agree that while the country's short-term economic prospects remain positive, there are reasons for concern further down the line.
On this note, in its latest Business Sentiment Index, carried out in September 2018, the Foreign Investors Council reiterates that "in due time,
the lack of predictability and of investments will reduce the economy's competitiveness and long-term growth potential." FIC also points out that, for the first time, "a majority of respondents said that Romania is no longer competitive in terms of the availability
of adequate workforce." "Two years ago, only a quarter of respondents faced problems on the labor market. Every six months, when publishing the results of the Business Sentiment Index,
FIC has warned that this indicator is deteriorating at an alarming rate.
We now have clear signs which corroborates with other public data and evidence that this is the new reality," FIC said in a press release. As for the fiscal policies, FIC notes that "Romania should not jeopardize its competitive advantage and be perceived as lacking fiscal competitiveness because of inconsistent policy and regulatory changes." It adds that "FIC members urge the Government to maintain a stable fiscal framework and to be transparent about future changes. At the same time, we believe that the public administration and the private sector need to work closely together to improve the Romanian labor market before it becomes a major impediment to further development."
Meanwhile, confirming the positive short-term economic prospects, the European Commission's Summer 2018 Economic Forecast forecasts Romania's real GDP growth at 4.1 percent in
2018 and 3.8 percent in 2019. "The composition of growth is expected to become more balanced as private consumption growth tempers and investment strengthens on the back
of a pick-up in the implementation of projects financed by EU funds," the report points out.
The European Commission also indicates that "tight labor market conditions are expected to continue over the forecast horizon, with unemployment remaining close to its current very low level." As for the inflation forecast, the report expects
it to rise to 4.4 percent in 2018 and
3.4 percent in 2019.
In this context, Business Arena will continue to keep an eye on all the issues affecting the business community, reflecting its views, hopes and challenges.

The editorial is also available in our print edition of Business Arena.
COMENTARII:
Fii tu primul care comenteaza