Austrian success story goes on

In spite of Romania's slow progress in areas such as infrastructure development, legislative predictability and red tape reduction, Austrian investors are still ready to take advantage of the business opportunities available in this country. At the same time, Austrian companies and banks already operating in this market are pressing ahead with their development strategies, according to the participants to Business Arena's Austria - Romania Roundtable Business Conference and Awards 2016, held on Wednesday.
While the volume of Austrian investment in Romania amounts to around 10 billion Euro, business leaders, bankers and officials with the Austrian Embassy got together to discuss and share their views on the latest economic trends, opportunities and challenges of doing business in this country.
Representing one of the strongest business communities in Romania, there are more than 7.000 companies with Austrian capital registered in this country. They have generated over 100.000 jobs, providing modern technology and know-how for the local economy.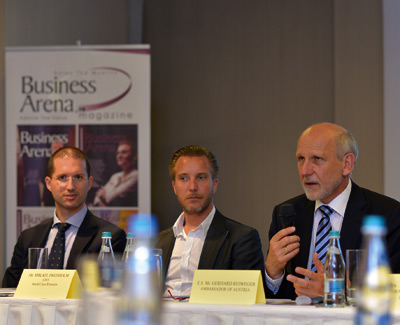 His Excellency Gerhard Reiweger, the Ambassador of Austria, mentioned some of his office's recent activities aimed at generating more partnerships and strengthening bilateral ties: "We have recently opened our Honorary Consulate in Constanta. The main function of a Consul is to offer support to our citizens who need assistance. With its tourist facilities, Constanta is definitely the right location for such an office. But we have also opened the Consulate to support economic development, the city offering access to a major harbor. In addition, we also needed to have someone in that part of the country to help with our cultural projects, which support the image of Austria. I have also traveled recently to Suceava, Bucovina. Of course, I was aware of the history of the region, but still I was surprised how positively Austria is perceived there and I discovered a rich cooperation potential. There is tourism and other industries and they are looking for investors."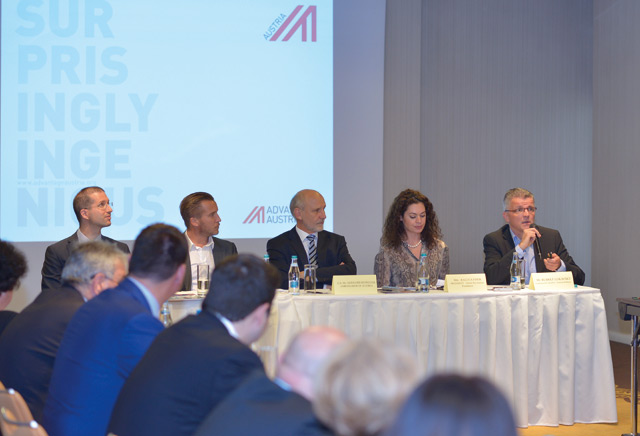 Commercial Counselor Rudolf Lukavsky said that according to official central bank data, Austria was the second largest foreign investing country in Romania, behind the Netherlands, with investments amounting to nearly ten billion Euro. "However, the statistics may not reflect the real picture. It is increasingly difficult to say where investments are coming from. A lot of investments coming via the Netherlands are in fact from Russia, from Kazakhstan or the UK. Also we have had US and German companies that invested here via Austria. In fact, those figures are not that important. What really counts is where jobs are created, were added value is generated and were growth prospects are present. Austrian companies have created 100,000 jobs directly in Romania and a large majority of the companies operating here bring in modern technology, have high social values and high environmental standards. They represent an advantage for the economy and have long-term plans in this country," said Lukavsky.

The event also included an award ceremony to recognize success in business and individual efforts dedicated to the development of Austrian – Romanian business ties.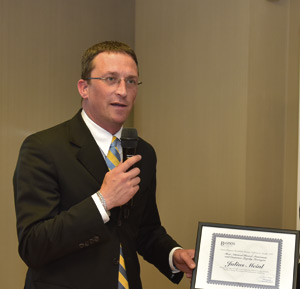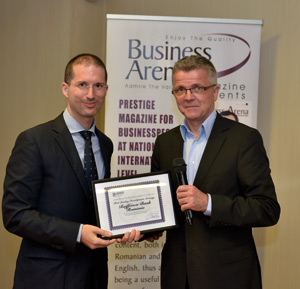 Find more details, reports and photos from this annual business event in Business Arena's upcoming print edition.

COMENTARII:
Fii tu primul care comenteaza