Austria-Romania Roundtable Business Conference & Awards 2016
With both local and parliamentary elections coming up in Romania, 2016 is expected to offer its share of challenges. Meanwhile, the European background looks even more complicated, as the refugee crisis threatens the entire European integration project. Even so, Austrian investors continue to remain strongly committed to their development plans in this country, and Business Arena is proud to announce the annual event dedicated to the Austrian business community.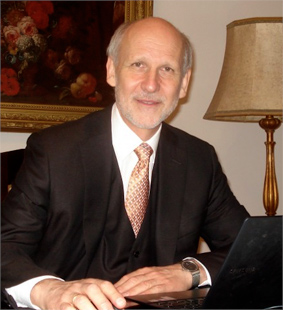 In an interview with Business Arena, His Excellency Gerhard Reiweger, the Ambassador of Austria, emphasized the positive Austrian – Romanian relations: "Austria is the second largest investor in Romania. The combined investments of Austrian companies amount to more than 11 billion Euro, accounting for almost 20 per cent of overall foreign direct investment. There are currently more than 6,800 companies with Austrian capital in the Romanian company registry, and they have created roughly 100,000 jobs. Politically, we share the same goals concerning the European integration of the Western Balkans and cooperation in the Danube and Black Sea regions. Both Romania and Austria are also strong supporters of the Eastern Neighborhood Policy of the European Union. As a consequence of our historic ties, which are particularly close in the Western part of the country, Austria and Romania share a lot of cultural traditions. We try to keep these traditions alive, and we are also happy to note that our Romanian friends show a strong interest in the contemporary cultural achievements of Austria."
In this context, business leaders, bankers and investors will get together to discuss and share their views on the latest economic trends and challenges at Business Arena's upcoming Austria - Romania Roundtable Business Conference and Awards 2016.

The event will look at latest economic trends and their impact on Austrian investments in Romania, bilateral trade, growth prospects and challenges. Other proposed topics include EU financing and investment opportunities, energy security and development, new areas of growth in banking and finance.
In his opening remarks at last year's
Austria-Romania Roundtable Business Conference & Awards
, Rudolf Lukavsky, the Commercial Counselor of the Austrian Embassy, looked at the latest trends in the bilateral economic relations: "I arrived in Romania in 2009, when the crisis hit the country. Since then, the economy has recovered and things are looking much brighter now, but we are not overenthusiastic or over-optimistic as we used to be between 2006 – 2008," Lukavsky told the participants. He went on to say that the economic recovery had also influenced the trade volumes between Austria and Romania. "We can see a sharp decline in our exports in 2009 and since then the volume has been more or less steady. There has been a slow recovery of Austrian exports to Romania, the volume reaching close to 1.9 billion Euro last year. It is a positive aspect that Romanian exports to Austria have nearly doubled since 2007-2008, which proves that things are going in the right direction. So the trade deficit between Austria and Romania is diminishing, as Romanian exports to Austria have grown significantly in all sectors, putting the overall trade volume at over three billion Euro."
As usual, the conference will include an award presentation, on which occasion successful professionals and businesses will see their efforts and achievements recognized.
Last year, Porsche Inter Auto România won
the
Most Efficient Business Development Strategy Award
for corporate success, strong investment and business development policies.
Accepting the award, Porsche Inter Auto General Manager Peter Copetti said: "We have been in this market since 1998, and we have seen the good times and the bad. But, most importantly, we have always considered the glass as being half full rather than half empty, and we will continue to be a stable partner for all our customers."
In turn, Banca Comercială Română won the award for
the Most Robust Lending Growth Policy,
recognizing its outstanding planning and strategy reflected in successful retail lending operations.
On the occasion, Radu Crciun of BCR said: "Thank you very much for the award, which, I believe, comes in recognition of BCR's involvement in supporting the local business community. Of course, all the banks in Romania have gone through a fairly tough restructuring process, and BCR has been no exception. But I think those times are behind us already, and it is time for us to go back to growth."
The conference will include an award presentation, on which occasion successful professionals and businesses will see their efforts and achievements recognized.
Event Agenda

15.30-16.00
Welcome Coffee

16.00-17.30

Invited Speakers:
• His Excellency Gerhard Reiweger, the Ambassador of Austria
• Rudolf Lukavsky, Commercial Counselor, Embassy of Austria

• 17.30-18.00 Awards Presentation

18.00-20.00 Networking opportunities and buffet dinner



COMENTARII:
Fii tu primul care comenteaza