The Brand Excellence Hall of Fame Awards 2022

With its strong tradition in providing valuable platforms for the business community to share their opinions and organizing prestigious awards galas, Business Arena is proud to announce the launch of final preparations for this year's Brand Excellence Hall of Fame Awards.
Innovation, resourcefulness, perseverance and a culture of responsible risk-taking have helped many overcome major challenges. Thus, the 2022 awards gala recognizes organizations that have achieved outstanding results through initiatives that demonstrate excellence in brand management.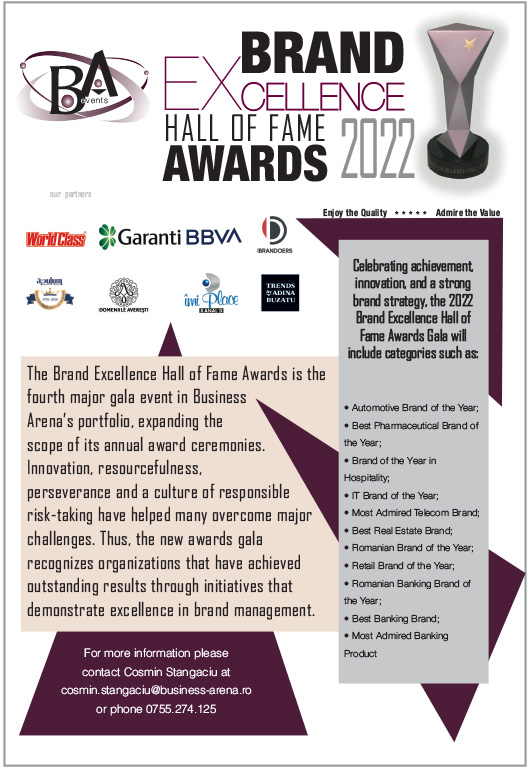 Celebrating achievement, innovation, and strong brand strategy, the 2022 Brand Excellence Hall of Fame Awards cover the following categories:• Automotive Brand of the Year;
• Best Pharmaceutical Brand of the Year;
• Brand of the Year in Hospitality;
• IT Brand of the Year;
• Most Admired Telecom Brand;
• Best Real Estate Brand;
• Romanian Brand of the Year;
• Retail Brand of the Year;
• Romanian Banking Brand of the Year;
• Best Banking Brand;
• Most Admired Banking Product;
COMENTARII:
Fii tu primul care comenteaza