Experts see new threats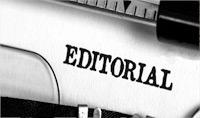 While local analysts have become increasingly vocal about Romania's impending loss of competitiveness, Fitch Ratings has recently joined the chorus and warned that the country's rating is exposed to "an increase in downside risks due to a substantial pro-cyclical fiscal loosening and rapid increase in wages in excess of productivity growth, which pose risks to macroeconomic stability." For now, Romania has preserved its Long-Term Foreign- and Local-Currency Issuer Default Ratings at 'BBB-' with Stable Outlooks, as it still enjoys a 'moderate level of public debt' and 'stable banking sector', according to a Fitch Ratings press release.
Fitch also indicated that the country's GDP per capita and governance indicators were in line with 'BBB' range medians. In addition, "the issue ratings on Romania's senior unsecured foreign- and local-currency bonds have also been affirmed at 'BBB-'/F3. The Country Ceiling has been affirmed at 'BBB+' and the Short-Term Foreign- and Local-Currency IDRs at 'F3'."
However, the rating agency does not share the Romanian government's optimistic outlook on this year's macroeconomic indicators: "Fitch projects the deficit will widen to 3.7 percent of GDP in 2017, above the government's target of 2.9 percent, owing to further cuts in VAT and excise rates, and increases in public wage, pensions and other measures. Outturns for the first five months of 2017 show an underperformance in tax receipts of goods and services and corporate income, and the budget deficit (cash basis) 1.4 billion lei wider year-on-year, despite rapid economic growth and low execution of capital expenditure."
Fitch added: "There is a high level of uncertainty over the outlook for the budget deficit over 2017-2019 owing to an incompatibility between further expansionary fiscal measures in the government's program and its budget deficit targets of 2.9 percent in 2018 and 2.5 percent in 2019. The recently approved Unified Wage Law involves a 25 percent hikes in public sector wages (more for the health and education sectors), albeit potentially partially offset by a shift in social security contributions to employees from employers effective January 2018."
Meanwhile, Fitch has revised up its 2017 real GDP forecast to 5.1 percent from 4.8 percent previously, following a first quarter growth that exceeded expectations. "Growth is mainly consumption driven, led by households benefiting from robust growth in real wages. Import growth remains strong, but recovery in demand from Romania's key export partners helped net exports contribute positively to first quarter GDP, albeit at a modest level (0.2pp). Contribution from gross fixed capital formation remained negative." Fitch also expects a slower 2018 growth of 3.4 percent, "as the magnitude of the fiscal stimulus fades".
Business Arena will continue to keep an eye on all the issues affecting the business community, reflecting its views, hopes and challenges. For more on the most recent developments in business and economy, see this new edition of Business Arena, with the latest interviews and expert opinions.
COMENTARII:
Fii tu primul care comenteaza