Business Arena Events 2018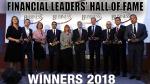 Now that the year is slowly coming to an end, it's once again time to reflect on the highs and lows of 2018. Looking at the general picture, a recent Fitch Solutions report notes that consumption remains strong, with an average expected growth of 6.2% for the year. However, the rising inflation and central bank policy rate as well as the uncertainties about the viability of the government's expansionary fiscal policy are hitting consumer confidence, with direct effects on retail sales and consumption. Even so, the economy is expected continue its growth, albeit at a slower pace, and gain 4.2% and 3.9% in 2018 and 2019, respectively.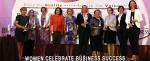 A recent Smartree report has shown that the average gender pay gap in Romania is five percent, well below the European level, which stands at 16.3 percent. In fact, Europe continues to be a mixed bag in terms of gender equality, and progress has been slow, according to the latest Gender Equality Index.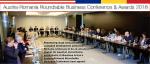 Possessing large amounts of untapped development potential, Romania continues to be an attractive market for Austrian investments, participants to Business Arena's Austria-Romania Roundtable Business Conference have agreed.